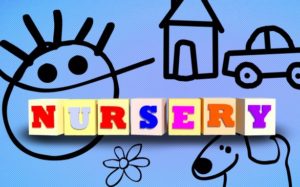 Nursery care is available on Sunday mornings from 9:20 am – 12:00 pm. The Nursery is in Room 201. The Cry Room is in Room 202. Both rooms are equipped with Closed Circuit TV, so you may still participate in the worship service.
Our goal is to equip children to worship while they worship. Kids will be dismissed from the sanctuary mid-service and go upstairs.
Available for ages 2 – Kindergarten.
Sunday School is held from 11:00 am-Noon.
Following the Worship service, kids will head upstairs with Mrs. Ledford. They'll have a snack and music time before going to their designated classroom for the remainder of the hour.
VACATION BIBLE SCHOOL
FAITH EXPEDITION: GOD'S TREASURE REVEALED
JULY 17-20, 2022
Join the expedition! Each day of VBS, kids will embark on a journey to find the greatest treasure ever found – Jesus Christ! S
tudents will study their need for God and learn how to believe His promises, obey Him, repent of their sins, and share the Good News of Jesus Christ. Light, kid-friendly dinner served each evening for the students and their family.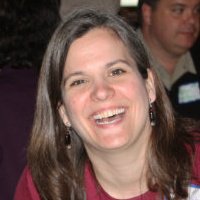 Children's Ministry Coordinator
Jen Ledford
jled4rd@gmail.com
NOTE: All children & youth staff/volunteers have background checks and required clearances.