"Over the Speed Limit" (OTSL) Lunches
Over the Speed Limit Lunches (OTSL) are for adults age 55 and older. They are held quarterly at the church. Besides sharing some great food, OTSL luncheons feature devotions and a time of prayer as well as a study of a particular topic through guest speakers or activities.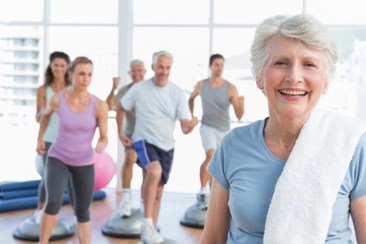 Free Exercise Classes
Westminster, through a collaboration with the Butler YMCA and the Butler Area Agency on Aging, provides the facility for FREE exercise instruction to adults aged 50+. Enter the Church using the Office Door at the rear of our building. If you are new to exercise, please check with your physician before starting any exercise program.
The Butler County Historical Society is presenting "The History of Route 8" by local historian, Steve Cicero, at 7:00 pm. The event location is 123 W. Diamond Street, and the cost is $10/person. If you would like to attend with others from Westminster who are age 55+, please contact Karen Walker by February 5. Seating is limited!