Nursery care is available on Sunday mornings from 9:20 am – 12:00 pm. Two-year-olds are welcome to stay during the entire worship service, or they may go across the hall to join the Toddlers for Children's Worship from 10:00 – 10:40 am. They can then stay for Sunday School until noon.
The Nursery is in Room 201
.
The Cry Room is in Room 202
.
Both rooms are equipped with Closed Circuit TV
, so you may still participate in the worship service.
Our goal is to equip children to worship while they worship. There are pre-reader and school-age children's bulletins made weekly which correspond with each week's service. These bulletins are available at both entrances to the Sanctuary. During the worship service, children may leave the Sanctuary to attend Children's Worship or stay in Worship with their family.
Toddlers – PreK: Room 200
Sunday School is held from 11:00 am-Noon.
Toddlers: Room 200
PreK – Kindergarten: Room 206
1st – 2nd Graders: Room 208
3rd – 5th Graders: Room 210

Stay tuned for details on where we'll be headed this year!
This year marks the 500th Anniversary of the Reformation!
Join us on this special Sunday for an interactive morning of learning and fun!
Operation Christmas Child Shoe Box Packing Party
November 12, 2017
Perrin Hall
We'll spend time packing shoe boxes full of items to be sent to children around the world in need of God's love this Christmas season!
Children's Christmas Pageant
Keep watching for details about this year's program!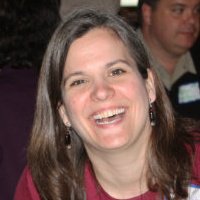 For more information about Westminster's
Children's Ministry, contact:
Children's Ministry Coordinator
NOTE: All children and youth staff and volunteers have background checks and required clearances.