Our overall goal of Adult Christian Education is t

o glorify God and equip His people, so that they will

have a kingdom impact in their homes, workplaces, Butler County, and beyond.
Our overall philosophy for Adult Christian Education starts with the fact that God communicates truth in context. God intentionally chose language,
human capacity to understand, and even social customs to reveal universal truth
that is to be obediently applied to life. We desire to be just as intentional.
Believers are "thoroughly equipped for every good work"
(2 Tim. 3:16-17) by properly
understanding and using God's Word.
Current Class Offerings Beginning September 9, 2018: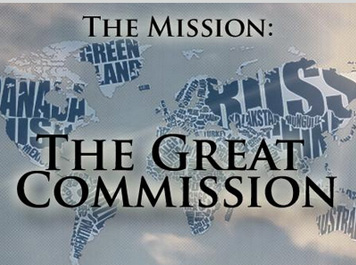 The Book of Hebrews present the supremacy of Christ. This class will continue to work through this book of the Bible in an in-depth, verse by verse manner.
This is Not a Membership Class
Room 207
What do Presbyterians believe and practice, and why does it matter? What does it mean to be "Reformed," and does it really matter? This class will explore what God's Word says at the intersection of orthodoxy (right doctrine) & orthopraxy (right practice).
The Mission of
The Great Commission
Room 209
How do we make sense of social justice, shalom, and the Great Commission? Is the mission of the church sending people to proclaim the gospel, caring for the needs of others, or working to transform the world? This class will consider how God's Word calls and equips us to fulfill the Great Commission together and individually.
October 14, 2018
Missions Focus Sunday
Join us in Perrin Hall as we hear from Tyler & Elsie Harbison who are serving with Legacy of Hope in Honduras as they give us an update on their work and lives there. All Adults and Youth are invited to participate! No other Adult or Youth classes will be held.
October 21, 2018
Opportunity to hear Jim Weidenaar from Harvest USA speaking in Perrin Hall. All Adults are invited to attend, but may go to any other regularly-scheduled class.
Opportunity to hear Bruce Rathbun who serves with MTW-Europe via Skype in Room 207. All Adults are invited to attend, but may go to any regularly-scheduled class.